Every summer we like to take a step back and look at what God has done through your support of the ministry of Man Up and Go.
It's our distinct privilege to fight for the fatherless alongside you, and we're happy to report how God is using you in James 1:27 ways, both here at home and abroad: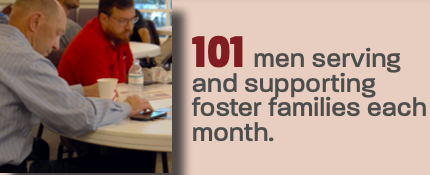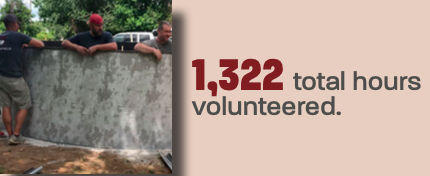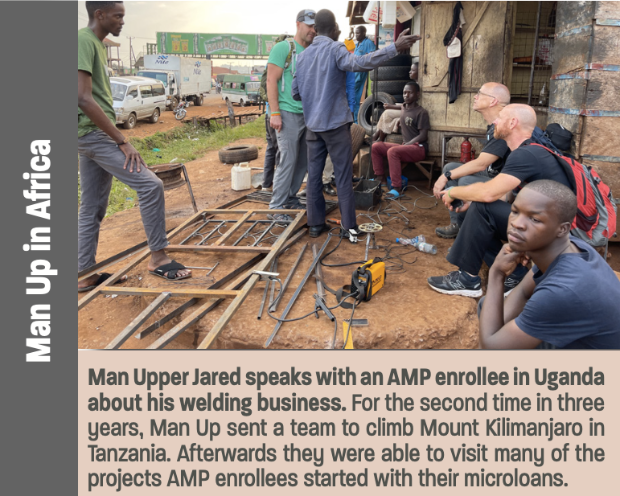 None of this impact takes place without you. Our prayer is that as you continue to grow in the Lord and with us, that you would take the next step in your fight for the fatherless. For some of you, it means volunteering with us (yes, we have places for women to serve too!). For others, it means giving 5 hours per month to mentor an aged-out foster youth and see him break the chains of generational fatherlessness. For others, it means funding one man for one year in international AMP at a cost of $1000.For others, it means helping to fund one aged-out foster youth in AMP'd.For others, it means committing to pray each week when we send out our prayer requests. And for others, it means continuing to triage the effects of fatherlessness by sponsoring a child, going on a trip, or making the lives of foster and adoptive families a bit more manageable through our Man Up 100 program.Whatever it is, there is a way to fight for the fatherless with Man Up and Go. Let us know how we can help you take the next step!
Regards,

 CEO, Man Up and Go
​Isaiah 1:17
As an extension of the Church, we love partnering with local churches! It provides an opportunity to reach more foster families because there are more volunteers to help serve. Check out the "Serve Day" video recap below when Grow Life Church partnered with us to serve a foster family of 7.
Our flagship program internationally is our Authentic Masculinity Program (AMP, for short). Despite the challenges of COVID during this last batch of Cohorts, we still saw tremendous growth in the men who participated. We are convinced the way to defeat fatherlessness is to get upstream and disciple the men to love their families.
At Man Up we believe children benefit in every measurable way by the presence of a loving, committed father in the home. Check out this quick video of one of our long-time Board members explaining the tangible importance of engaged men and fathers.
Why would a foster family request a pool? How would that help? If you have to ask those questions, you probably, A) Haven't been a parent, or B) Haven't lived through a Missouri summer. 🙂 Check out the work our Man Up Springfield Cohort is doing to help one foster family beat the heat!
We recently took a small team to the Dominican Republic to encourage our partners, Pastor Kendar and his wife Hozanna, as they are doing great work in a difficult context. The work they do is on the "basurero," which is a community partially built (literally) on trash. Man Up Champions sponsor 15 children here, but we need many more (they anticipate over 100 enrolled this Fall). Reply to this email to see how you can sponsor a child with a Christian education and food security for just $45/mo.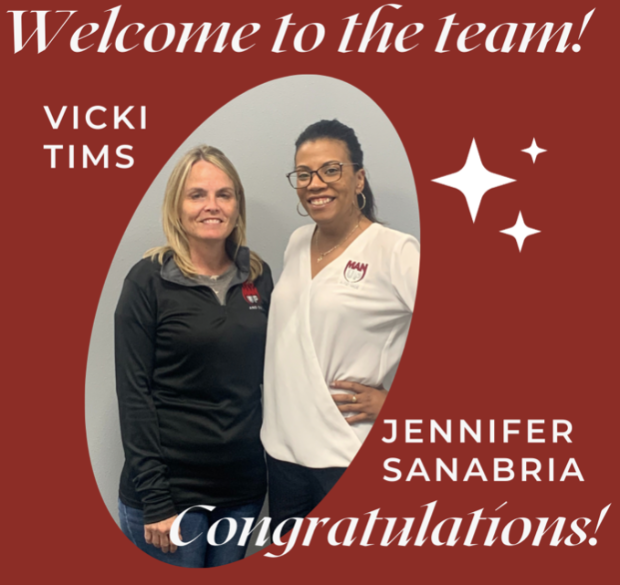 Congratulations ladies – you're the "women behind Man Up!"